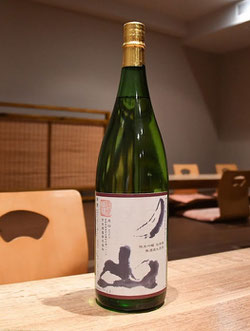 This popular sake is from the Yoshida Sake Brewery in Shimane Prefecture, found in the western part of Japan's main island.
 
According to HaNa Ju-Rin owner, Terry Nishiura, if you were to describe Shimane prefecture's Gassan in wine terms, it's much like your favourite NZ sauvignon blanc. It has a fruity aroma with hints of lychee and passionfruit and showcases sake's ability to bring out the natural sweetness of the rice, in this case a local Sakonishiki variety, highly prized by many local breweries. It's an unfiltered, unpasteurised and undiluted Junmai Ginjo sake bottled immediately after the pressing process to preserve its freshness.
Fun fact: Shimane is known as the birthplace of sake and legend has it that every October the gods gather at Shimane's Izumo Taisha (one of Japan's oldest and holiest shrines) to enjoy sake together.
Rice variety: Sakanishiki (developed and grown locally in Shimane Prefecture)
Polished to leave: 55%
Alcohol content: 16.0%