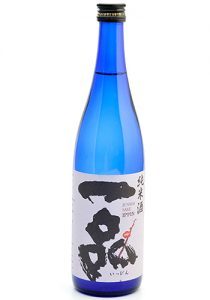 Ippin is produced by the Yoshikubo brewery, which is located in Ibaraki Prefecture, just north of Tokyo in the Kanto region and they were one of the generous sponsors of our inaugural event.

According to Sydney-based certified sake professional, Slava Beliakova (www.sakeguide.com.au), this is the perfect sake if you want to know what a dry, clean sake tastes like:
A complex fragrance of freshly cooked rice, with subtle sweet spiciness of dried fruits mixed in. On the palate, there is a strong, citruicy acidity and also chewy, rice-driven umami.
I like experimenting with warming junmais, and when warmed, Ippin junmai retains its bity dryness, but the smoothness also magnifies.
Overall, enjoyable, clean and refreshing sake. There is a distinct umami note, so it is best paired with umami-rich foods. The brewers recommend oysters, salmon and king fish.
For more information visit the official Ippin Australia website: www.ippin-australia.com.au
Rice variety: Tamasakae
Polished to leave: 60%
Alcohol content: 15.0%